Okay so this weekend Mr. RT FINALLY showed me how to upload pictures while giving me explicit instructions to "LEAVE HIS CAMERA ALONE" !
Psssshh. Thats totally not happeneing until I get my own! Anyway, I am putting pictures up of "the Glob" and what it looked like after being baked it actually had great texture and crumb as you will see below. Don't be too harsh. I'm sensitive.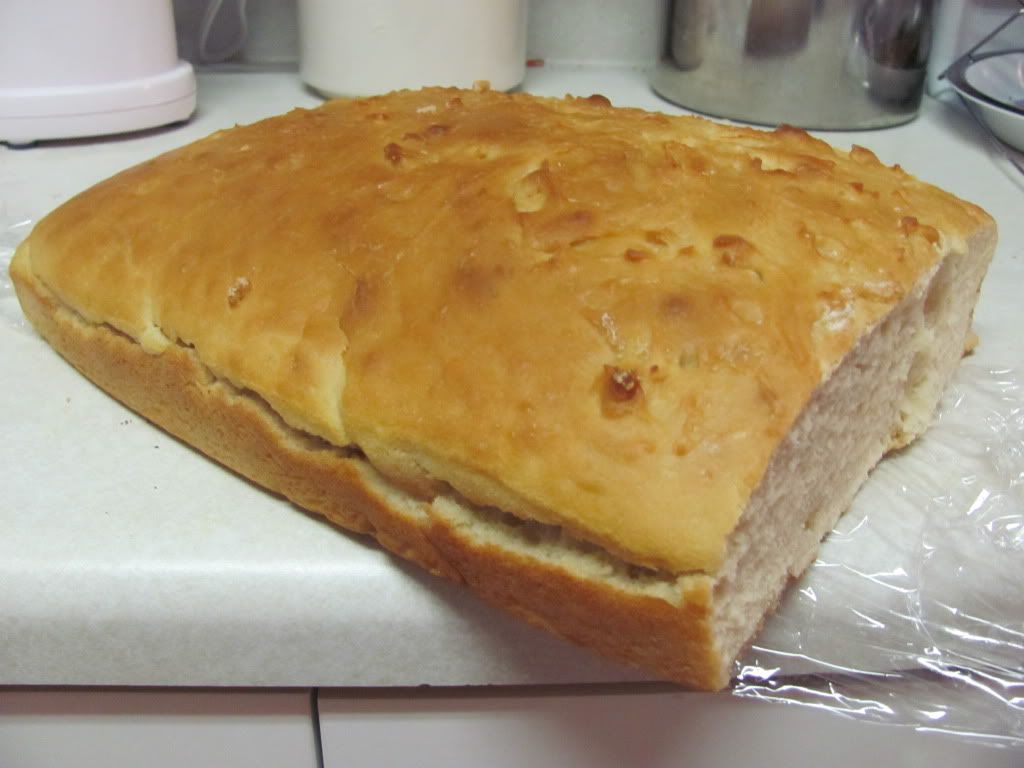 Uggghhhh Look at that ridiculous crack down the side.
I almost cried.
The crumb doesn't look too bad. Oh those indents??? Those are from my lovely daughter who cannot and will not resist bread of any kind!
**SIGH**
It had such promise. Look at the golden brown top!
Oh well I've moved on White Bread!
SOURDOUGH here we come!!!!
Peace & Blessings,
Baking Momma